Drivers Education Program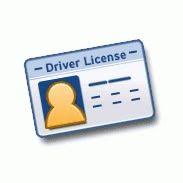 How to Obtain Drivers Permit:
Students must be fourteen years six months (14 ½) on or before the day they purchase a drivers permit. How to get your driver's permit:
The student and his/her parent or guardian together must take the following items to the DMV in order to secure a driver's permit. Please inform the clerk at DMV that the permit will need to be sent to Caldwell School Districts' program. If the student's last name is different from that of the parent/guardian, appropriate records should be made available that provides proof of the parent/guardian's relationship to the student. (Step-parents cannot be liability signers unless legal adoption papers from the court are provided).
A "Verification of Compliance" form from the school. Students can secure this from the school office. Please give school 2-3 days to complete the form.
An original, state certified birth certificate. Certificate must be issued from the state where you were born. Copies of certificates will not be accepted.
Photo Identification. Both parent and student must provide photo ID. (Student ID, student activity card, yearbook, military card, etc.)
$21.50 to pay for permit.
Online Pre-Registration REQUIRED -- Opens April 1st
After obtaining the permit receipt – log into our website and pre-register online. The permit number is required. In the blue box on our webpage (see below to find our webpage), click "Online Pre-Registration". DO NOT LOSE the Permit Papers you receive from DMV – They will be your "TICKET" into our program and given to us during the Mandatory Parent/Student Meeting.
CLASS FEE: $200.00 – Cash/Checks payable to "CSD" - Payment due at Mandatory Parent/Student Meeting. NO REFUNDS. Students MAY qualify for Advanced Opportunity Fast Forward Funding. See our Website for more information.
· ATTENDANCE POLICY
Driver Education is a serious undertaking and must be made a priority in your summer plans. Under the guidelines of the Idaho State Department of Education, a student must attend a minimum of thirty hours of classroom instruction. Also required are six hours of driving time and six hours of observation.
Only two absences will be allowed during the course of drivers training and those absences must be made up. The make-up time will cost the student an additional $30.00 for the first absence and $30.00 for the second absence. Students missing classes may be required to take "Alive after 25" class to pass class.
Students missing more than two classes/drives will be dropped and the class fee will not be refunded. The last 2 classes absolutely can NOT be missed. If student can't attend the final 2 classes, do not register for this session.
Driving instructors plan their days and routes in advance. If a student does not show up for a drive or is tardy, the instructor may charge a make-up fee. Please always be on time for the driving instruction.
Click here for detailed information, this will give class options, dates, times, etc.